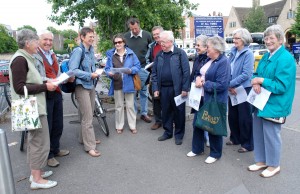 Click here to see a list of forthcoming talks and walks.
Most talks and walks are for local history societies and other groups, but many are open to non-members. Please contact me on 01865 242760 or liz@lizwoolley.co.uk if you would like to attend.
Alternatively, contact me to arrange your own talk or guided walk.